Lucky World Cup is online, Scratch also has World Cup
7/6/2022 11:41:57 AM
The World Cup, held every four years, is the largest and highest-level event in the world of football, and it can be called the most popular sports event in the world. The 2022 FIFA World Cup is about to start. In order to welcome this great football event, Easy win has designed a new football game - "Lucky World Cup". The green football field, football, trophy, whistle, and other elements vividly reproduce the game scene.
Scratch off game "Lucky World Cup", scratch out the same pattern, and you can get the corresponding multiplier bonus. The "Lucky World Cup" ticket price is K5 and the maximum prize is K10,000.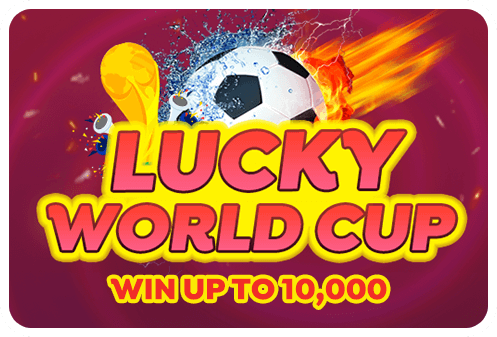 The 2022 World Cup is about to start, let's look forward to it together!
Scratch the more you scrape, the happier you are. Let Scratch, go with you, dance with the World Cup, and share the luck and passion of the "Lucky World Cup" together.